Since opening its doors in 2020, 984WOLF has pushed the realms of gastronomy to offer its guests an over-the-top, exquisite, and contemporary European culinary experience. By creatively fusing an avant-garde setting and an intimate fine dining affair together, 984WOLF has pioneered a gastronomic experience like no other. It is not just a restaurant, think of it as a unique but humble space, where you can connect with your loved ones through epicurean indulgence. Set under an ethereal moonlight, you are completely immersed in a one-of-a-kind nocturnal setting in Sathon, the heart of Bangkok's urban wilderness.
The 984 atmospheric house was revived and given soul by a 'Shoku Iku' Japanese cuisine trained Chef Yada Ruangsukudom. Drawing inspiration from traditional cooking techniques using fire, charcoal, and hay, her cooking style sets the scene for those who crave an out-of-the-ordinary culinary journey. Using only the finest locally sourced produce and international imports, Chef Yada transforms and emboldens her ingredients by applying her distinctive cooking philosophy
'untamed but rooted '.
CELEBRATE THE SEASON WITH US!
WE'RE OPEN EVERYDAY IN DECEMBER
EXCITING NEWS! SPECIAL LUNCH HOURS ARE NOW AVAILABLE DURING THE FESTIVE SEASON 
( DEC 23  TO  JAN 1 )
12.00 PM - 15.00 PM
AND DON'T MISS OUT ON FESTIVE DINNERS!
( ONLY ON DEC 23, 24, 25, 30 ,31 )
WITH SPECIAL EXCLUSIVE TIME SLOTS
FOR MOON ROOM
1st slot: Starting from 4PM,  finishing at 5.45PM
2nd slot: Starting from 6PM,  finishing at 7.45PM
3rd slot: Starting from 8PM,  finishing at 10PM
FOR MAIN ROOM AND GROUND FLOOR
1st slot: Starting from 5PM,  finishing at 7.30PM
2nd slot: Starting from 8PM,  finishing at 10PM
SECURE YOUR RESERVATION FOR HOLIDAY DINING EXPERIENCE LIKE NO OTHER !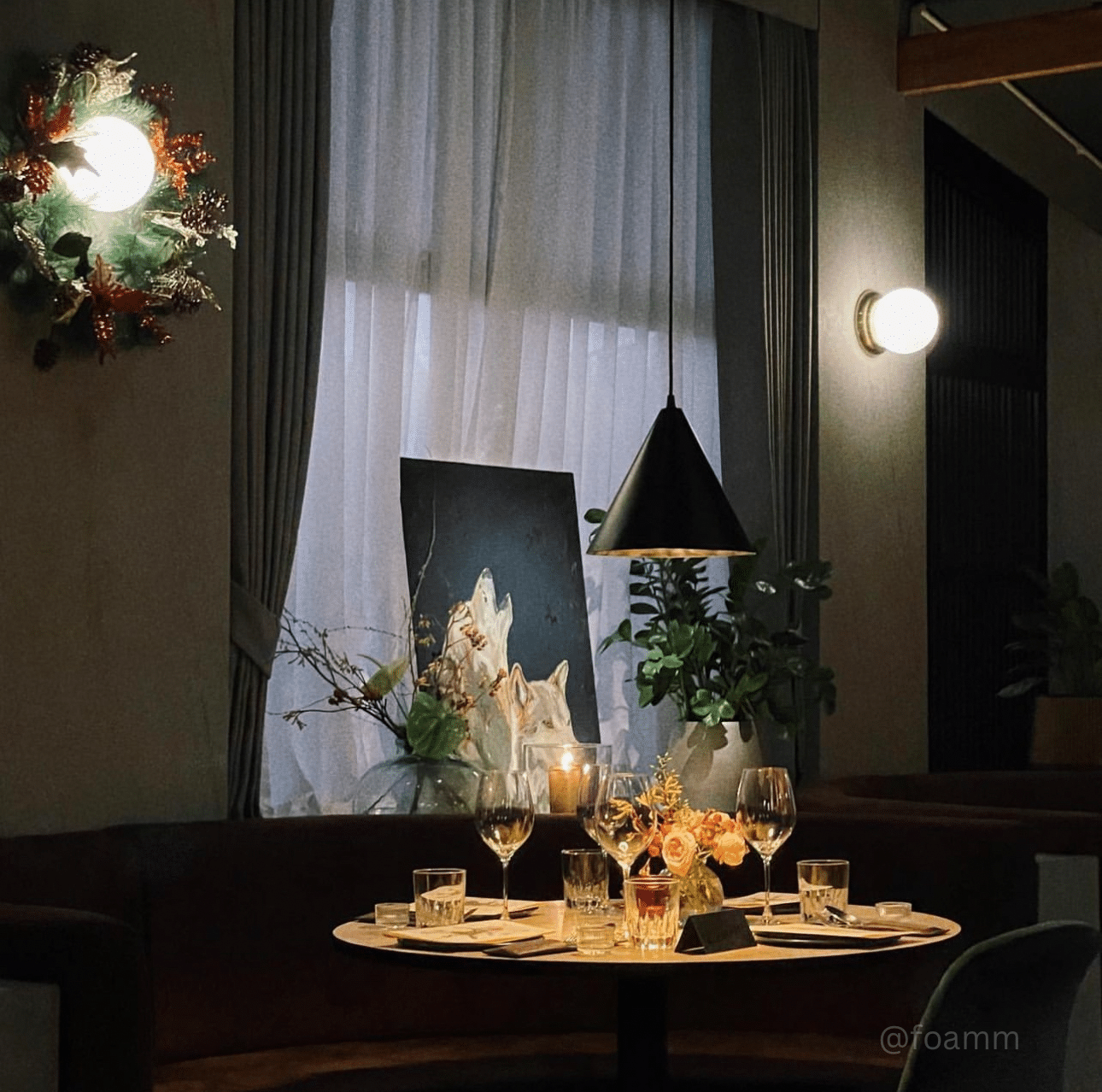 Contact Us
984 Naradhiwas Rajanagarindra17 Lane7,
Khwaeng Thung Maha Mek
Khet Sathon , Bangkok 10120